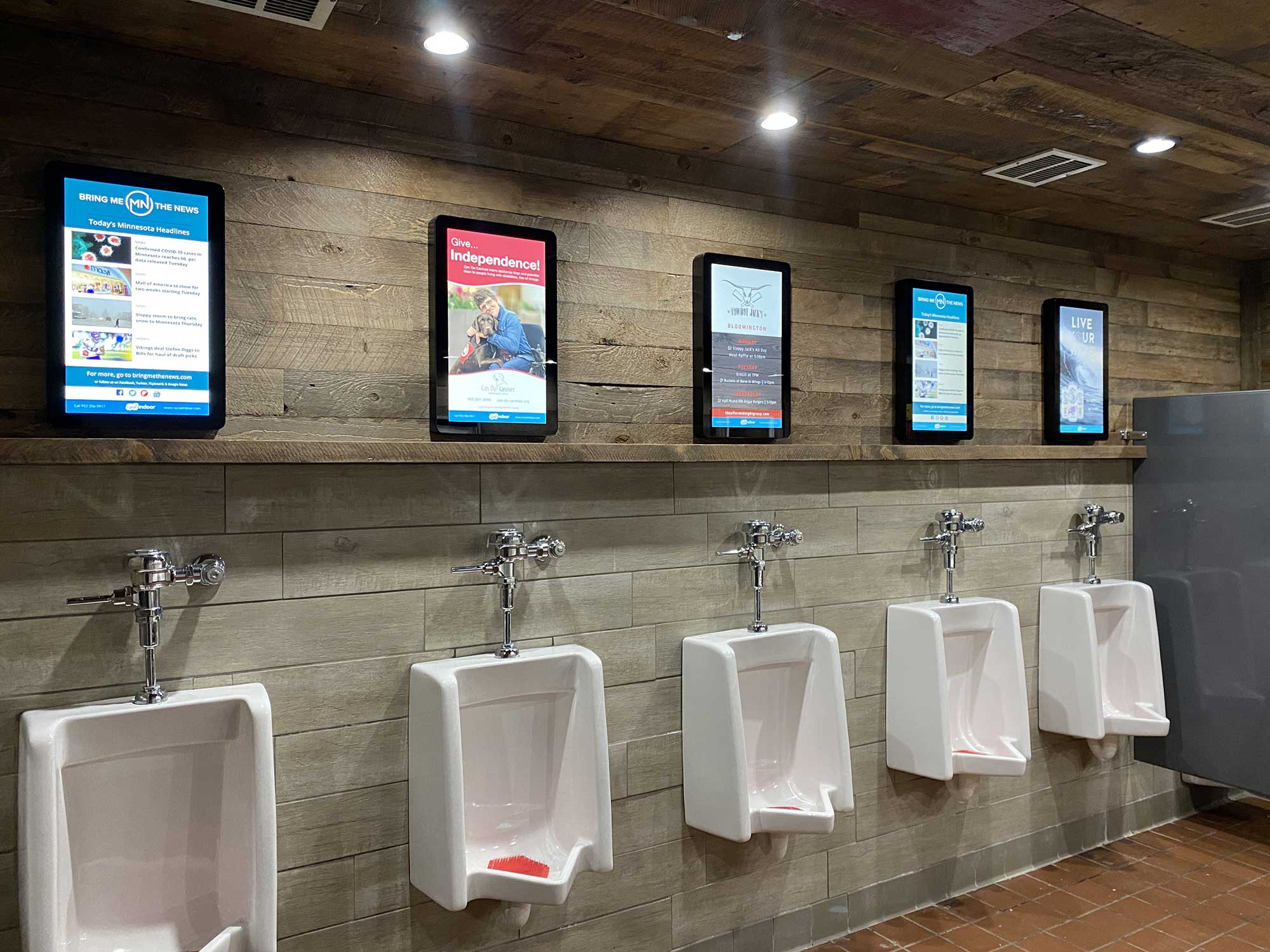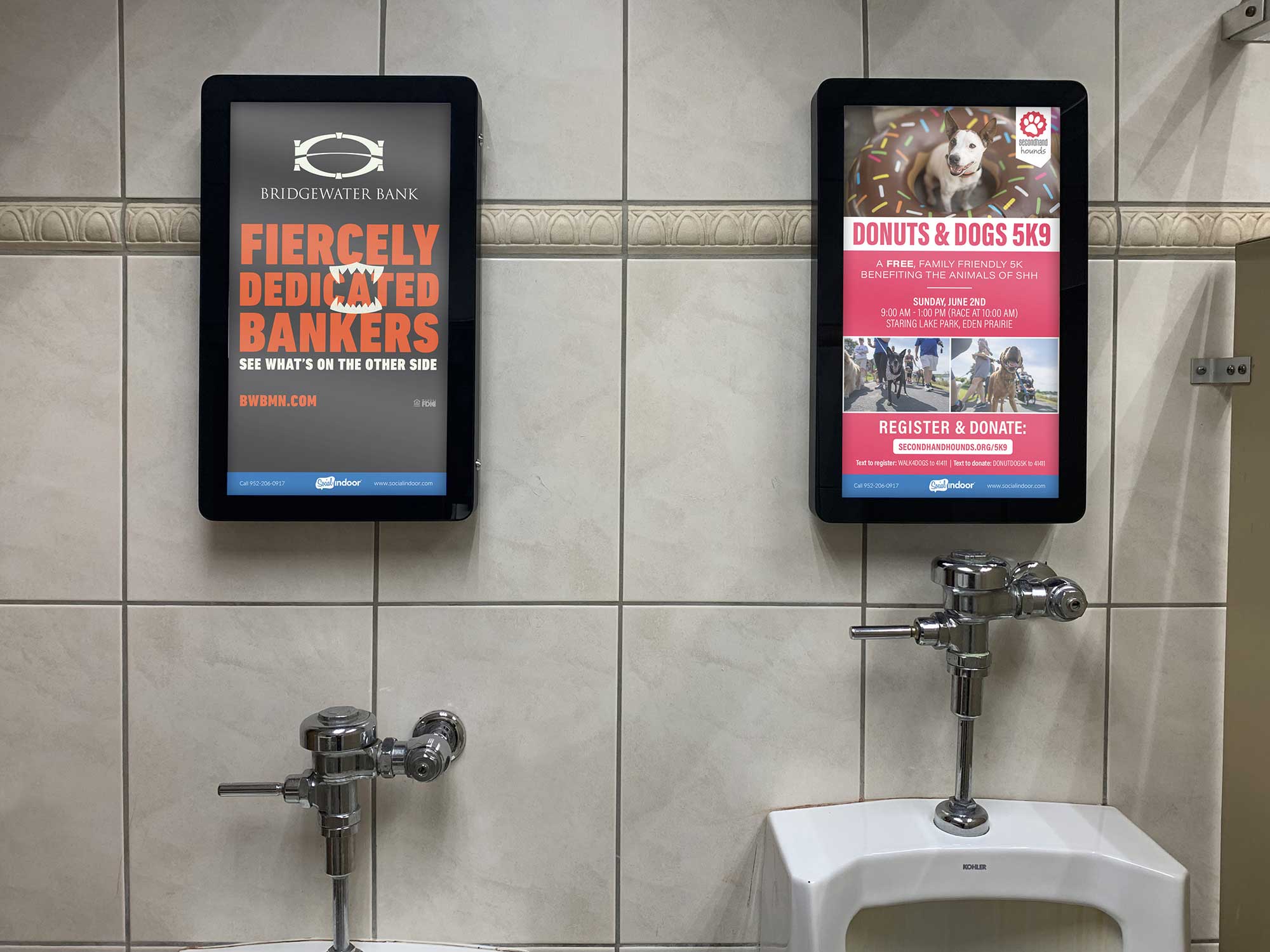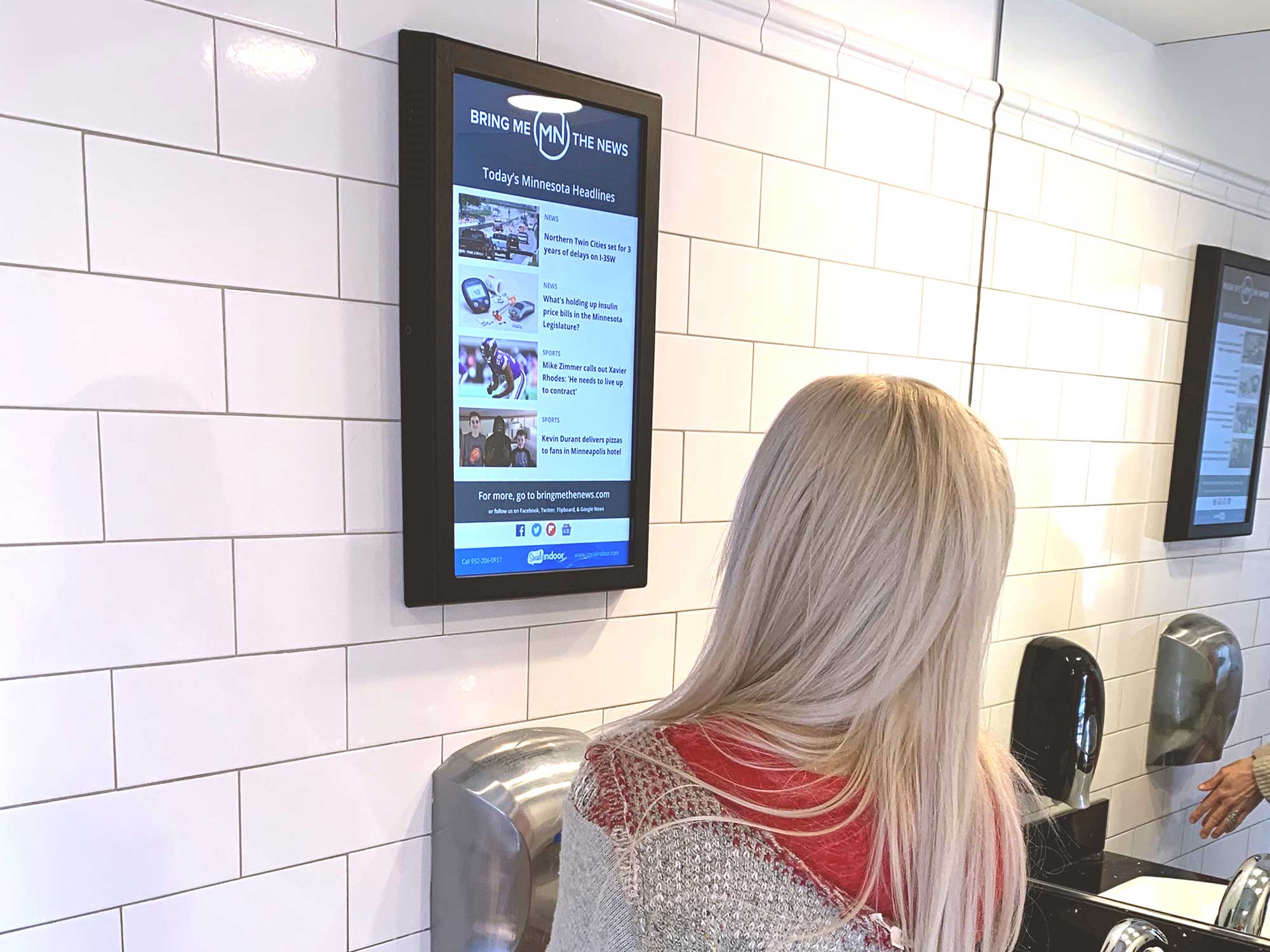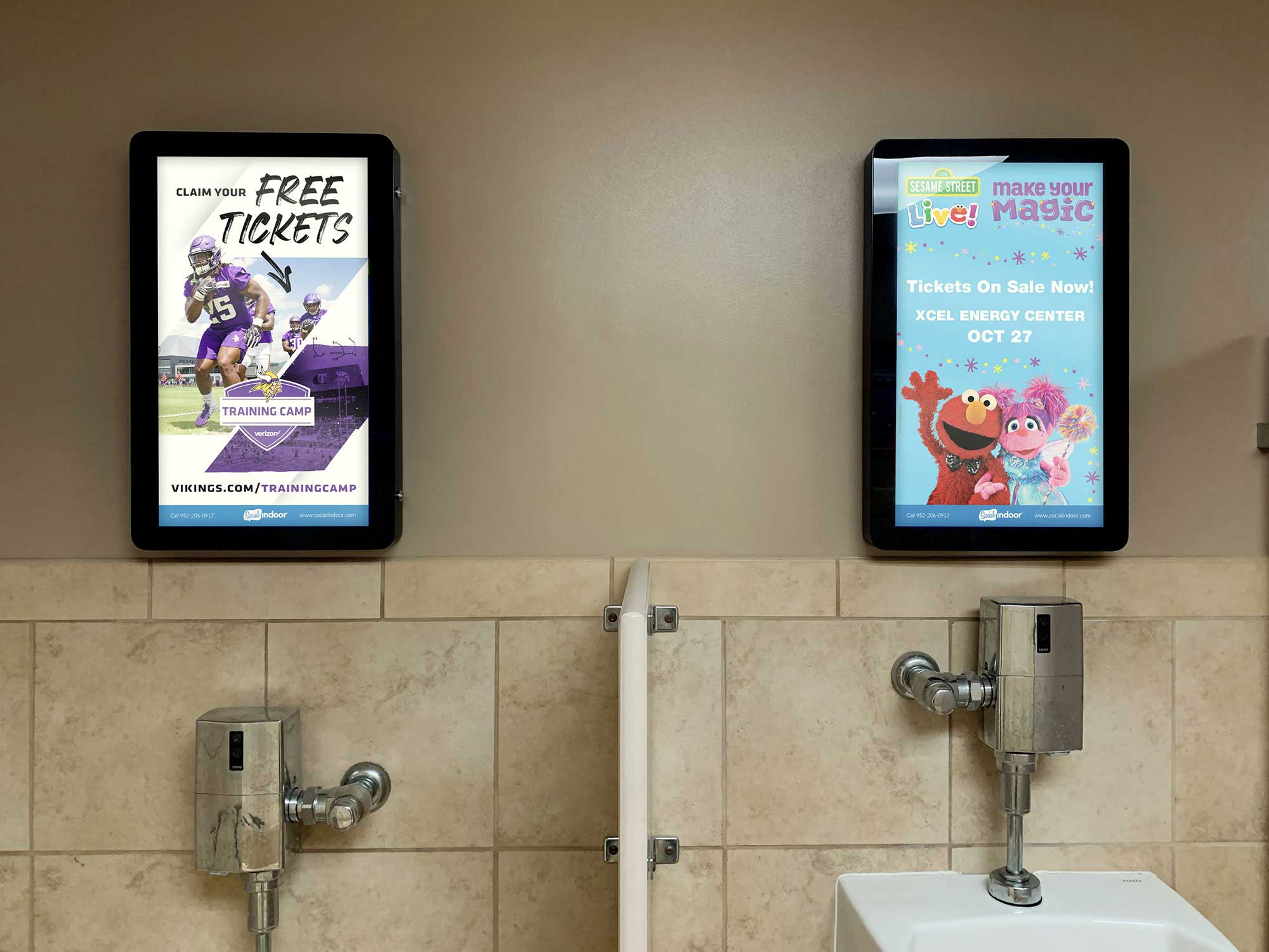 mockup_doublestall_CaddyTwins
Learn how you can get
Free Advertising!
The Ultimate Local Captive Audience Marketing
Our digital monitors are located in high traffic venues above vanities, urinals, and in common areas. Our audience cannot flip a page, click away, toss a mailer in the trash, drive by without looking, or change the channel!
Your continuous ad loop runs 540 times per day, per monitor. Our monitors allow for quick pivots with multiple creative changes on the fly.
100%
Of Our High Traffic Venues Are Located in the Fort Wayne Area
540
Digital Ad Loops Per Day Per Screen
4X
More Activity Per Ad Dollar Than TV, Radio, & Print.
85%
Of Restroom Users Remember Seeing One Or More Ads
88%
Of Those Recall At Least Four Selling Points
98%
Of People React Positively To Restroom Ads
75%
Of Bar Patrons Say They Use The Restroom 3 Times When Out
100%
Of Digital OOH Buying is up From 8 Billion In 2016 To 15 Billion in 2018
✓
Choose Your Budget/Package
✓
Select Your Venue Locations & Monitors
✓
Decide Who Your Targeted Audience Is
✓
Relax and Let Us Do The Rest, It's Easy!
"I love the boards! They have a sleek modern design and is a great new way for businesses to advertise!"
Alejandro Duran
General Manager, Mitchell's Sports Bar & Grill
"Fort Wayne Social Indoor and their boards are truly one of a kind. They definitely spruce up our place and the ads look phenomenal!"
Bryce Fox
 Owner, Arena Bar & Grill
Indoor Digital & Print Ads
Fort Wayne Social Indoor represents a national franchise network offering high-quality, strategically placed digital and print indoor advertising in some of the area's most popular bars, breweries, restaurants, barbershops, and other high traffic venues.